Get AnkerMake M5 for Free! When You Buy a Year's Supply of Filament + Teacher Discount!
We're a group of engineers and hobbyists who love to make exciting prints that we can geek out about with our friends. We also understand the frustration of long wait times, droopy curves, and stringing. We're here by your side with a maker spirit and intelligent technology empowered by the leader in global charging, Anker Innovations. Let's embrace a future with 3D printing that's faster, smarter, and friendlier.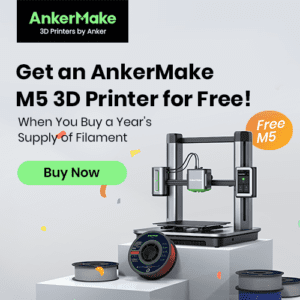 Shop Now!
MOBILE USERS
Facebook is now using their own browser to open websites and not all links are working. Until this is fixed, please click on the 3 vertical dots in the upper right corner and choose "Open in Browser" which will select your default browser.
**We may earn a commission when you use one of our links to make a purchase at no additional cost to you.