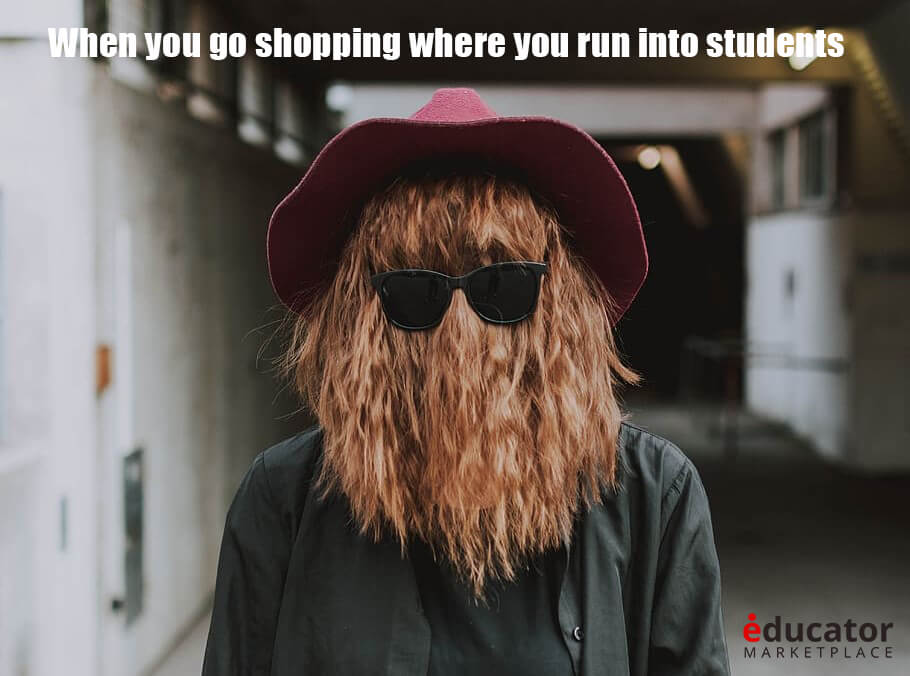 By. Teresa Marchant
Most teachers will reach superstar status at least once in their lives! At least in our students' eyes, anyway.
As you approach the holiday season and you are out and about in the community you may be seen as a famous public figure. As a teacher, going to public places can be a challenge. When former students recognize you or current students run up and give you a hug when they see you it may be a bit awkward.
Here are some tips to make these unexpected events less stressful.
Plan your trip. If you are going to the grocery store right after work chances are you will see some students there. I have a coworker that intentionally shops in a different part of town or online to avoid these chance encounters with students.
Check your surroundings before entering a public place. You may consider asking yourself if you think any students would be in the establishment? I was recently surprised by a student shouting my name in the parking lot of a big box store after my shopping adventure. It's a little unsettling when you are leaving the store with arms full of treasures.
Be mindful of your image. You probably want to avoid going to the supermarket in your pajamas. Unless this is the image you want your students to see. You could always invest in a nice pair of sunglasses or a baseball hat to hide your appearance. You decide what fits your lifestyle best.
Act the part. When you get the question of do you remember me? Or, what's my name? Act natural, especially if you have forgotten their name. Remain calm and innocently say "oh yes, I remember you, now remind me of your name." This works like a charm every time.
Smile and wave. If you receive questioning eyes, explain that you are their teacher, so you don't look like a stranger talking to their kids. Then politely smile and wave so you can walk away. Lastly, just embrace your status. If you see your students you don't need to be weirded out. You are a star so stand tall and enjoy your stardome because being a teacher is cool in the eyes of your students!