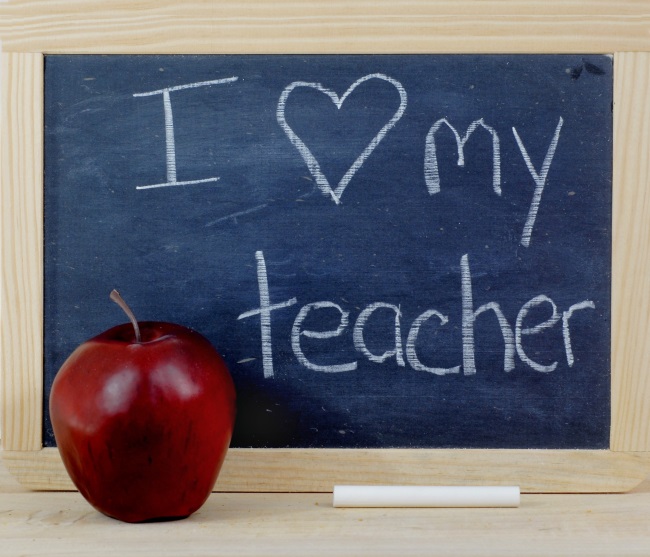 By. Meredith Biesinger 
Teacher Appreciation Week is just around the corner. This is a treasured time, not because of the gifts received but because it's nice to be appreciated.
Truth be told, teachers are and should be appreciated all year long.
Think of all the many things you do in one day, or think of a colleague and all that they do—it is a lot, and it certainly merits appreciation and a BIG THANK YOU! 
A teacher is a role model, a caregiver, and an educator. Teachers spend 40+ hours a week with their students; that's a lot of time and influence! Their impact lasts a lifetime, and while teaching students how to count is important, teaching them what counts matters most.
Do you want to know what sparked my interest in teaching years ago? Because I had a beloved teacher who made a positive impact on me.
There's no time like the present to thank a teacher. Here are many ways to show appreciation and gratitude for educators in the coming weeks!
1. Write a personalized thank you note. Teachers treasure these, and they mean more than many people realize. 
2. A gift card to a bookstore or restaurant. An excellent book to read over summer vacation or a favorite meal or treat is always appreciated!
3. Classroom supplies! There's always a need for classroom supplies for the current year or the next school year. Teachers constantly purchase supplies out of pocket. Consider putting together a basket or gift bag with various necessary supplies. They'll love it!
4. Send flowers or a lovely plant to their desk at school or home. 
5. Many teachers have an Amazon wish list. You can always order something from there or give them an Amazon gift card so they can purchase what they need or…what they'd like!
Lastly, rally the troops! By this, I mean talk to other educators, parents or local businesses and if you have a PTO/PTA, brainstorm with them and see if you can come up with a fabulous gift for your school's teachers. This past year, we were gifted a local food truck during lunch. It was SO appreciated and convenient for everyone! Teamwork makes the dream work, right?
While gifts are appreciated, genuine appreciation is the best gift at the end of the day. Teachers didn't go into teaching for gifts; they teach because they want to make a difference in students' lives and communities.  Teachers, we appreciate you more than words can say. Thank you for all that you do!